What is BLQ Football? A Scam Company that Has Closed After Stealing Over 50 Billion from Ugandans
It looks like Ugandan will never learn. Another Ponzi scheme known as Team BLQ Football has closed and ran away with money worth over UX 50 Billion stolen from the so called investors. Here we break down all you need to know.
According to information Blizz Uganda received, it has been reported that BLQ Football scammed people and stole their monies worth 50 billion shillings.
Attention was brought to public notice after the National Gaming and Lotteries Board (LGRB) issued a notice warning Ugandans to refrain from dealing with the company.
And those who do so will be doing it at their own risk as the company is not registered and licensed to operate in Uganda.
What is BLQ Football?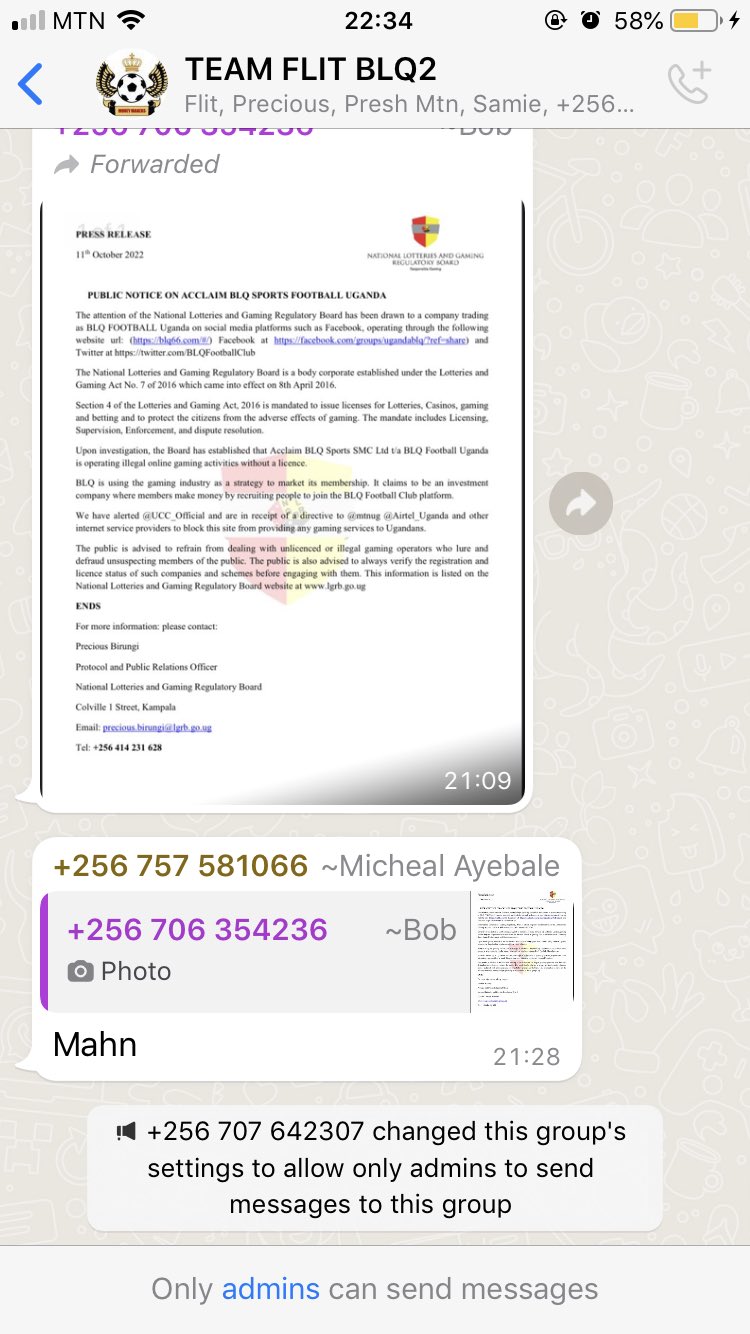 For starters BLQ Football claims to be an investment company where members make money by recruiting others. This sounds familiar with several other schemes in the country which have operated here before and ended up scamming people such as the Ponzi scheme.
According to reports, BLQ first operated in some parts of Europe and fled after stealing lots of money from unsuspecting victims.
It then migrated to South Africa doing the same thing and after being smoked out came to Uganda It trades as BLQ FOOTBALL Uganda on social media platforms such as Facebook, Twitter and through their website.
Citizens were also advised to refrain from dealing with unlicensed or illegal gaming operators "who lure and defraud unsuspecting members of the public."
Recently another scam company called Charge Anytime also stole billions from Ugandans.
Watch full video